Charitable Giving • Race To Raise Booty!

Gasparilla's Race To Raise Booty program links runners with participating non-profits and provides a platform for charities to raise awareness and funds, as well as educate others about their cause.
Are you a non-profit that would like to be considered for the 2019 Gasparilla Race To Raise Booty Program?  To learn more, please review the following: PGDC Race to Raise Booty Charity Program.
2018 Publix Gasparilla Distance Classic Race Weekend Official Charity Partners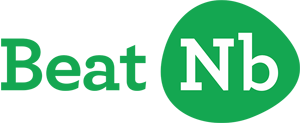 Beat Nb
Neuroblastoma (nb) is a cancer that affects children. It is among the most common childhood tumors, accounting for 15% of all pediatric cancer deaths. Neuroblastoma typically affects kids under five years old and is not usually diagnosed until the tumor grows and presents symptoms. The majority of childhood neuroblastoma cases are aggressive, showing survival rates of less than 30% with standard chemotherapy, and a disturbing 50% relapse rate. Once relapsed, there is currently no curative treatment, and for those under five years old, the survival rate is less than ten percent. As such, new therapeutic approaches are urgently needed to treat these children.
The PGDC/Beat Nb Team raised $25,000 in 2017.  We're back for the 2018 PGDC Race Weekend Events…our Goal, $100,000!  YOU CAN HELP!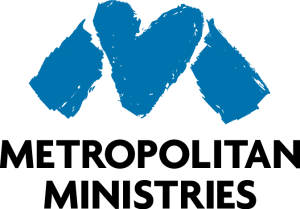 Metropolitan Ministries
At Metropolitan Ministries, we serve poor and homeless families in Hillsborough, Pinellas, Pasco and Polk counties with compassion, practical help and a willingness to make a huge difference.
Hope is our goal, but it can't be measured. That's why we look at results. The results show that our donor-funded programs transform families forever. Just take a look:
1,169,826 meals served
92% of families in our short-term emergency shelter exited successfully. A successful exit includes housing as well as placement into the Uplift U® Self-Sufficiency program
91% of Uplift U® families are still in stable housing 12 months after graduating
88% of families have maintained or increased their employment/income at the one year follow-up after exiting the program
87% of the families in our long-term Uplift U® self-sufficiency program exited successfully. A successful exit includes all forms of stable housing, including family reunification as appropriate.
Metropolitan Ministries is a grassroots, donor and volunteer-fueled community nonprofit. Without our supporters, our Mission wouldn't be accomplished. Flat out. If you're one of them, thanks! If not, it's time you got on board.
In 2018, Metropolitan Ministries will invite PGDC Runners & Walkers to join Team Metro's Fundraising Team.  Currently, we're in the process of building our PGDC Race Weekend 'Race To Raise Booty' platform.  Stay tuned!
Richard's Run For Life
When you are inspired by some great purpose, some extraordinary project, all your thoughts break their bounds. Dormant forces, faculties and talents become alive, and you discover yourself to be a greater person by far than you ever dreamed yourself to be. – Patanjali
This quote was a great motivator for me and still is. Using my experience as a runner and my desire to find a cure for cancer, in 2001, I created "Richard's Run for Life" under the Gonzmart Family Foundation, a 501(c)(3) non-profit organization dedicated to raising funds to fine a cure for cancer. Creating Richard's run was a way to fulfill this goal of finding a cure. – Richard Gonzmart
Also in 2001, Richard established the Columbia Restaurant Endowment for research at Moffitt Cancer & Research Center.  Over the last 15-years, Richard's Run has raised more than $500,000 for cancer research.
Join Richard's Team and help fulfill his goal of finding a cure!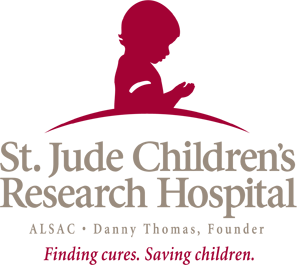 St. Jude Children's Research Hospital
As a St. Jude Hero, you'll raise funds for the kids of St. Jude while you train for your race. The dollars that St. Jude Heroes raise help to ensure that families never receive a bill from St. Jude for treatment, travel, housing or food — because all a family should worry about is helping their child live.
Treatments invented at St. Jude have helped push the overall childhood cancer survival rate from 20 percent to more than 80 percent since it opened more than 50 years ago. St. Jude is working to drive the overall survival rate for childhood cancer to 90 percent, and they won't stop until no child dies from cancer.
Do more with your race. Be a St. Jude Hero!  2018 St. Jude Hero/PGDC Race Weekend Info coming soon!