2021 REGISTRATION NOW OPEN!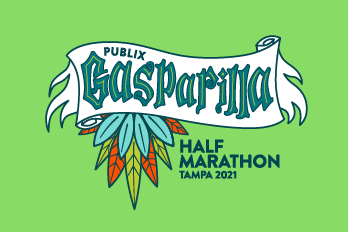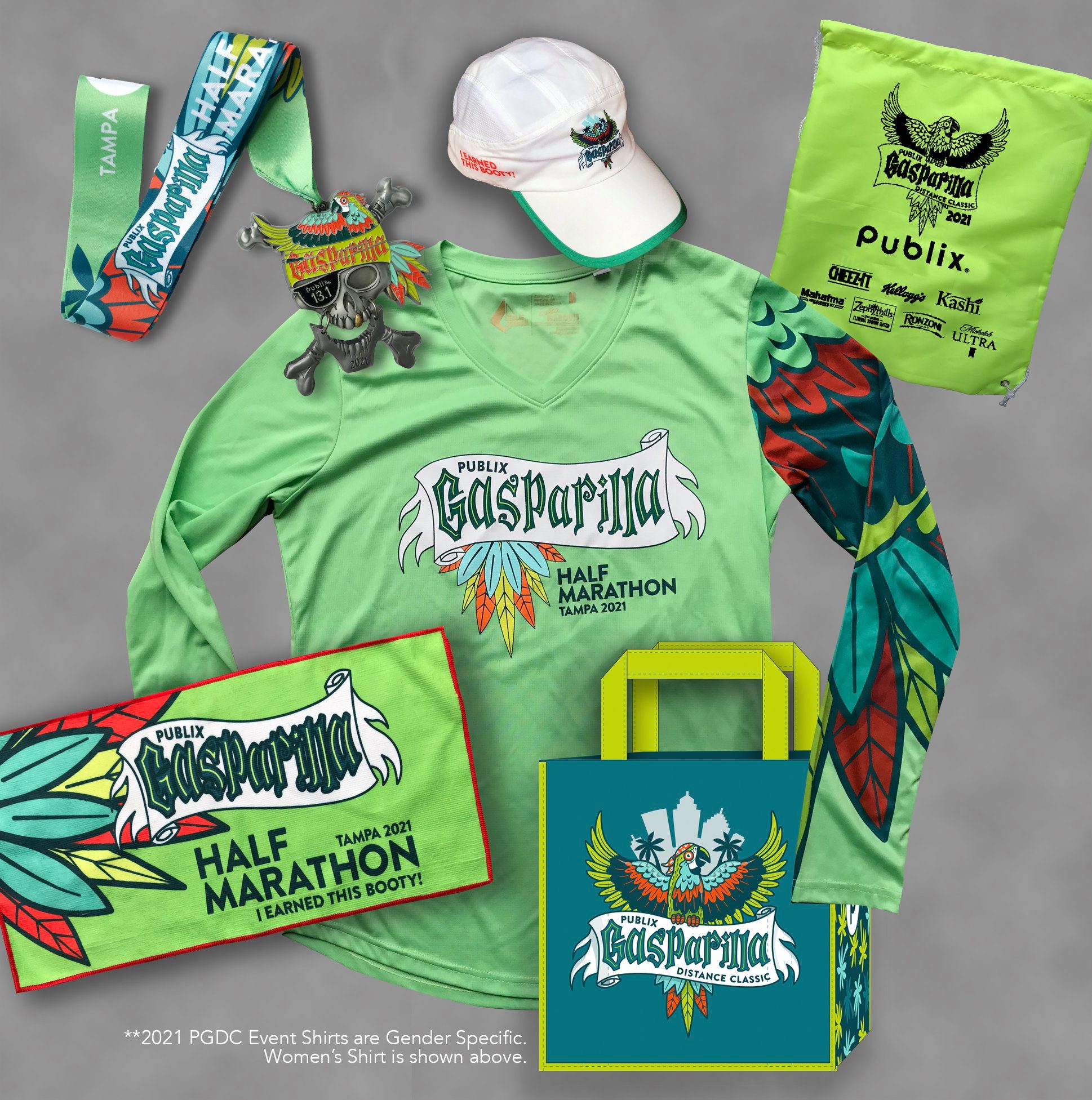 Virtual 2021 Publix Gasparilla Distance Classic (PGDC)
Hybrid Run Half Marathon On Bayshore!
The seriousness of COVID-19 continues to weigh heavily on the Gasparilla Distance Classic Association (GDCA).  The decisions made up to this point have been based on our love for Tampa Bay and also, with a keen understanding of the passion felt by our runners and walkers for the PGDC Race Weekend.
The Center For Disease Control has recommended that before hosting a large outdoor mass gathering, the local COVID-19 Positivity Rates should be at 5% or lower for 14-consecutive days.  As of Monday, February 22, 2021, Hillsborough County's COVID 19-Positivity Rates are as follows:
8.28% – 14-Day Average
8.55% – 7-Day Average
There's no way of knowing where the rates will be in March, April, and May.  Furthermore, when making a decision as to whether or not to move forward with an in-person event, the safety, health, and well-being of our participants, volunteers, corporate partners, board and organizing committee, City of Tampa Personnel and race staff must be a priority.
Effective Monday, February 22, 2021, the 2021 PGDC Running Events will be run virtually.
The good news…with the City of Tampa's full support, Bayshore Boulevard will be closed (Platt Street south to Gandy Boulevard) on Saturday & Sunday, May 8-9, 2021 from 5:00 a.m. – Noon.
All 2021 PGDC 15K, 5K, Half Marathon, 8K, and Michelob Ultra Challenge, Michelob Ultra Pure Gold Challenge, Bud Light Seltzer Challenge, and Stella Solstice Challenge registered participants will be invited to the 'Hybrid Run On Bayshore!'
$95

July 1 – Oct 31, 2020
$105
Nov. 1, 2020 – May 2, 2021
Entry Requirements
All 2021 Publix Gasparilla Distance Classic participants MUST sign the Race Application Waiver. A Parent or Legal Guardian MUST sign the Race Application Waiver for participants under the age of 18.
2021 PGDC Registration WILL CLOSE at midnight on Sunday, May 2, 2021, or when capacity is reached in any of the 2021 PGDC Running Events.   2021 PGDC Registration Fees will remain at the current fees through midnight on Sunday, May 2, 2021.
Online Registration
Upon completion of your Online Registration, you will receive an email from Race Roster Networks confirming your registration.
Mail-In Offline Registration:
To register by mail, please complete this 2021 PGDC By-Mail Registration. (PGDC Registration Form must be opened in Adobe Reader).  Once opened, click on each field, fill in and then, print for signing.  Once completed, enclose Entry Fee Payment and mail to the following address: GDCA  • P.O. Box 1881  •  Tampa, FL 33601-1881
All Mail-in Offline 2021 Publix Gasparilla Distance Classic 15K Race Applications must be postmarked by April 15, 2021.

IMPORTANT:  Due to administrative costs associated with processing Mail-in Offline PGDC Registrations, a $3 Processing Fee must be added to the Total Registration Amount Due. Registration Forms received without the $3 Processing Fee will be returned.
Click here for the 2021 PGDC By-Mail Registration Form
Race Confirmation Emails
Registered participants who provide a correct and legible email address will receive a Race Registration Confirmation via email from PGDC no later than Monday, May 3, 2021. Confirmation will include each participant's assigned Race Number, Name, Address, Race Entered, and Age.
If at any time, you have unsubscribed from the Publix Gasparilla Distance Classic E-Blast Database, you WILL NOT receive a Registration Confirmation via email.  You MUST rejoin the Publix Gasparilla Distance Classic E-Blast Database.  To rejoin, Click Here.
REFUNDS/TRANSFERS/DEFERRALS 
Due to extensive logistical planning and commitments made in the race production process, we have a no refund, no deferrals, no transfer policy.
---

2021 PGDC Half Marathon Race Packet, T-shirt, and Race Number Pick-Up will take place during the 8 On Your Side Health & Fitness Expo being held at the Tampa Convention Center on Friday, May 7, 9 a.m. – 9 p.m., and on Saturday, May 8, beginning at 4:30 a.m. ** PLEASE NOTE:  If you are not able to attend the Expo and pick-up your Race Number, a Race Number Pick-Up Authorization Form must be completed, signed, and presented by whoever WILL be picking it up for you.  A downloadable version of the Authorization Form can be found below.
** Beginning at 4:30 a.m., on Saturday morning, May 8, 2021, the Race Number will be available in the Tampa Convention Center's Ballroom.  T-Shirts & Goody Bags will not be available for pick-up until the expo opens at 6:00 a.m.