May 8 – 9, 2021
2021 REGISTRATION IS NOW OPEN
The Virtual Raymond James Corporate & Open Team Challenge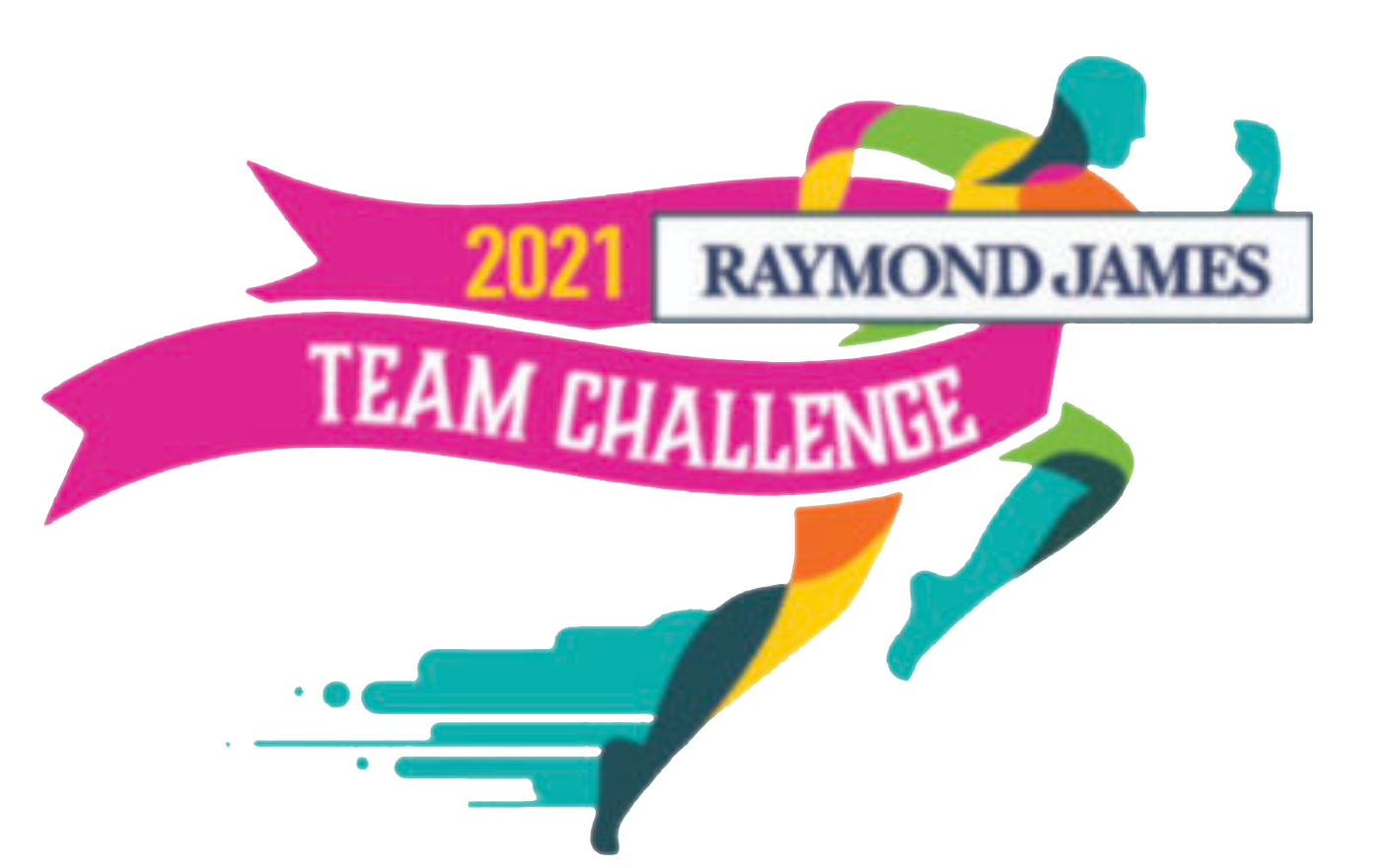 In 2021, the Gasparilla Distance Classic Association welcomes Raymond James (for the Fifth year), based in St. Petersburg, FL, as host of the Raymond James Team Challenge.
Founded in 1962, Raymond James has been recognized nationally for its community support and corporate philanthropy.  The company has been ranked as one of the best in the country in customer service, as a great place to work, and as a national leader in support of the arts.
Companies, running clubs, social groups, family, and friends can take their Race Weekend experience and performance to the next level by forming a team and participating in the Raymond James Corporate & Open Team Challenge.
In 2021, you can enjoy running virtually as a TEAM!
 2021 Raymond James Team Challenge Virtual Information
Form a team to participate in one of the 2021 PGDC Race Weekend Events.  There are no minimum/maximum participant limitations.

One of the pluses of this year's virtual event and the opportunity to Run Virtually On Bayshore, registered participants can run or walk their event on either morning.  The events won't be confined to the traditional 15K & 5K on Saturday and Half Marathon & 8K on Sunday.

For each team member, the cost will be that of an individual entry fee:

15K – $45
5K – $35
Half Marathon – $95
8K – $40

To identity your team and have a team presence on Saturday and Sunday mornings, purchase a 2021 Raymond James Team Challenge singlet that will include the Raymond James Team Challenge Artwork and your Company Logo/Team Name.

Cost – $10 per participant

2021 Raymond James Team Challenge Registration & Singlet Order Deadline
Every 2021 Raymond James Team Challenge Team Name will be featured in the Tampa Bay Times/2021 PGDC Race Weekend Special Section.  In addition to the 2021 Raymond James Team Challenge listing of team names, this year's special section will feature the name of every 2021 PGDC Race Weekend registered participant, 2021 PGDC Race Weekend photos, and articles about the weekend.  It will be included in the TBT E-Version on Monday, May 10th, and also in the Wednesday, May 12th printed addition.
---
Raymond James Team Challenge Registration forms along with the team logo in a high-resolution format are due no later than April 16, 2021. Please be respectful of this due date. It allows for timely and efficient processing.
Click here for the 2021 TEAM CHALLENGE CAPTAIN FORM and the 2021 RAYMOND JAMES TEAM CHALLENGE REGISTRATION FORM
For more information, Kitty@RunGasparilla.com or call (813) 254-7866 x206