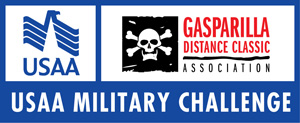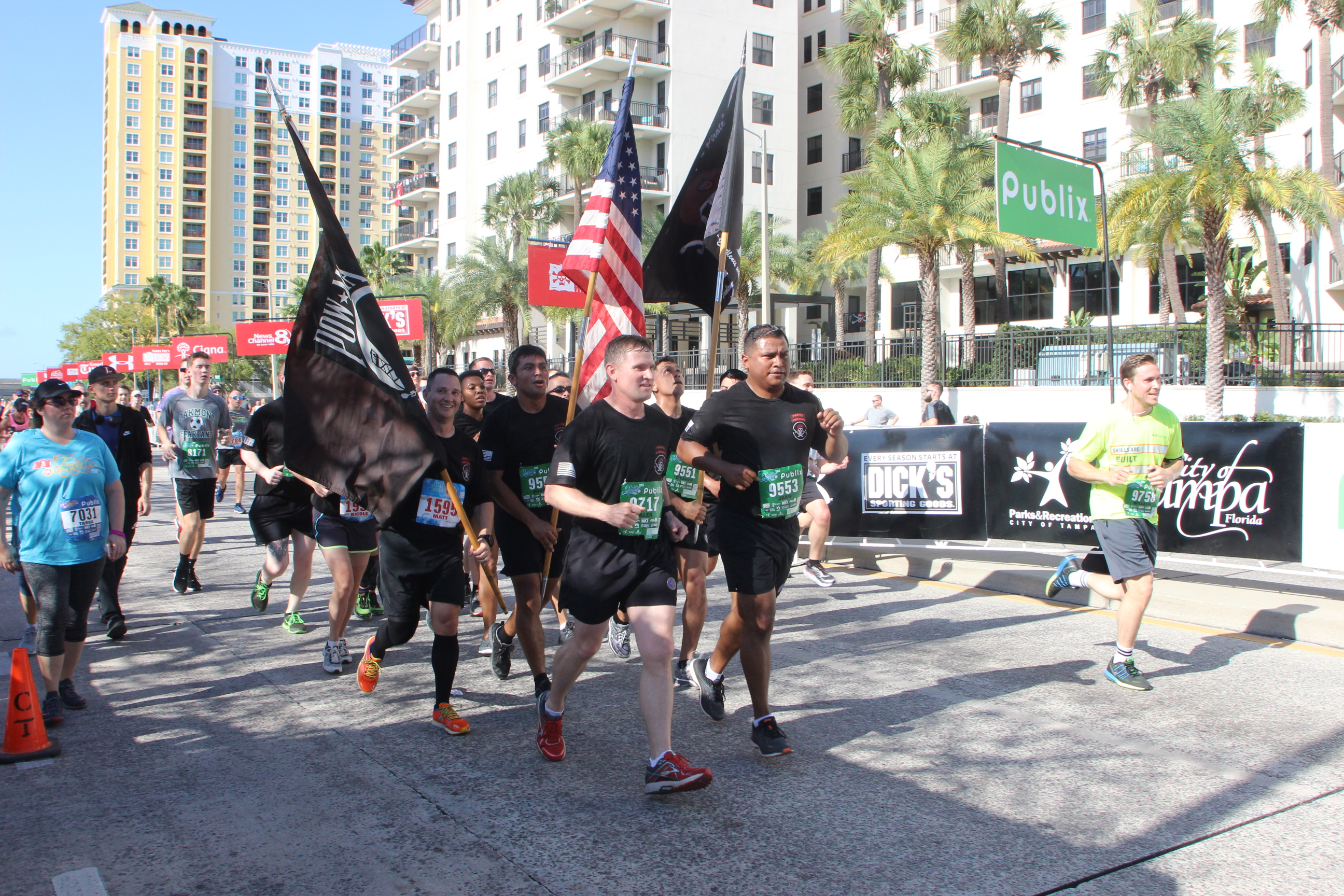 The 2022 Publix Gasparilla Distance Classic Race Weekend will include an individual military competition in the 15K, 5K, Half Marathon & 8K. The USAA Military Challenge will be open to active, retired & former military personnel.  If you wish to be a participant in the USAA Military Challenge, please be sure to mark the appropriate spot either on the printed entry form or during the Online Registration process.
Individual awards will be presented in the following categories:
Top 3 Men Overall
Top 3 Women Overall
1st Masters Male
1st Masters Female
1st Grand Masters Male
1st Grand Masters Female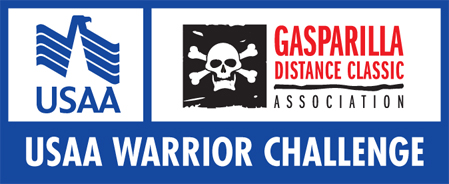 The Gasparilla Distance Classic Association and USAA take a great deal of pride in recognizing those that currently serve or have served in the United States Military…those that chose to fight for the freedom and rights that we as citizens of the United States, enjoy.  In 2009, USAA and the Association created the USAA WARRIOR CHALLENGE AWARD, a designation that on an annual basis, is awarded to the military branch that registers the most participants combined in the 15K, 5K, Half Marathon, and/or 8K.
In 2020, 2,845 active, retired and former military personnel participated in one or more of the Race Weekend Running Events.  With 1,000 registered participants, the United States Army was the recipient of the 2020 USAA Warrior Challenge Award…the United States Air Force was close behind with 914 registered participants.  Pictured below are U.S. Army Colonel Jessie Phillips and Yvette Segura, USAA Tampa Regional VP & General Manager.  During the Association's Annual Sponsor Celebration on March 13 at Pepin Hospitality Centre, Colonel Phillips accepted the award on behalf of the United States Army.
In 2020, the United States Army was once again, the recipient of the USAA Warrior Challenge Award.  Due to COVID-19, the USAA Warrior Challenge Award Presentation has been delayed.